Working or Studying in Canada?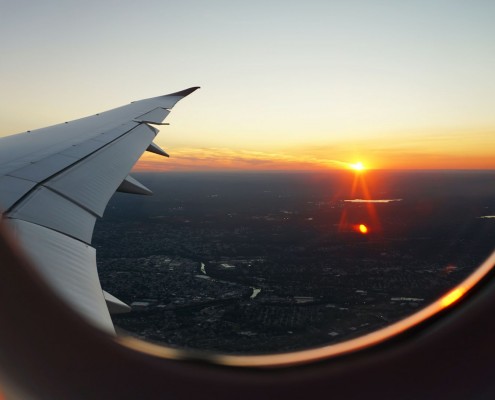 Moving to a foreign country is challenging. There are so many facilities these days to do so, yet people are unclear of what ways to adopt. They are unable to decide which pathway is correct. It takes a lot of time to figure out what will be the best option for them to move to Canada. Knowing the answers to all these questions is very important for the successful Canadian immigration process. With PICI consultancy, your mind will be clear from all these confusions. We believe in making your dreams come true. That is why our expert team works so hard in selecting the best suggestions and consultancy tips for you. Here is a simple but important question. Do you know in how many ways you can immigrate to Canada? Okay, don't answer that. We are here to help, stay focused till last!
Ways to Move to Canada
Among different ways to immigrate to Canada, going for Work and Study are the best, safest, and cheapest ways to move to Canada. Through working and studying, you can apply for a permanent residency or opt for the temporary one. When we say they are the safest ways to move to Canada, we mean it. Canada itself is one of the safest countries in the world right now that offers welcoming hands to foreigners for studying and working. There are multiple benefits you can get by working and studying visa of Canada. Interestingly, you can do both things at a time too.
As you know the most secure ways for Canadian immigration, decide what suits you best. Oh, wait! You cannot make a decision? Don't worry, what are we here for? Consider PICI your best friend as we only want to make your wishes fulfilled. Shall we move to the part where you can make up your mind and decide what is the best path to follow.
Why Working in Canada is Better than Other Countries?
There is a huge demand in Canada for educated people. Canadian employers look for aspiring fresh graduates and postgraduates to work for them. It is no surprise that Canada is one of the most literate countries having a

99% rate of literacy

. Impressively,

61% of the people in Canada have tertiary education

diplomas or degrees.

As compared to other countries, the paycheck in Canada is very different. You get your paycheck two times a month. Yes! First, at the start of the month, and second, in the middle.

There is a cool concept of casual Fridays in Canada where the employees come in T-shirts, jeans, or whatever they are comfortable in.

Are you a video game developer? Canada is the best place for you. The Canadian video game industry is booming with

CAD$4.5 billion

in the pocket. Currently,

48,000 people

are working in the Canadian gaming industry which will increase in the coming years.

So many employer-sponsored programs are available through which you get a job forehand before coming to Canada and have a permanent residency.
Why Study in Canada Beneficial?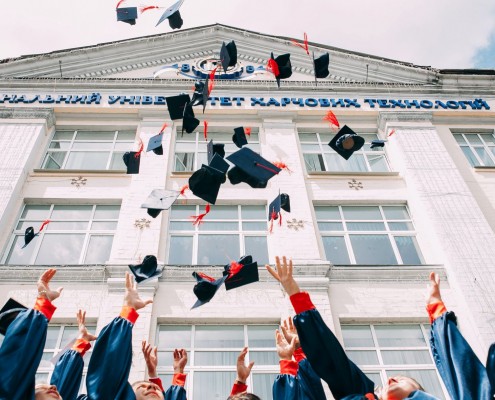 You can become a citizen of Canada while studying in the country through the

Federal Skilled Worker Program

and The Canadian Work Experience Program.

Canadian universities are among the

top-ranked universities

in the world. The University of Toronto is ranked 25, McGill University with a ranking of 31, University of British Columbia is at 45, and many more institutes.

You will receive a job offer right after you graduate from any of the Canadian universities.
There always come some drawbacks with every advantage. The same is the case with working and studying in Canada. PICI has short-listed some of the cons of living in Canada.
Drawbacks of Working and Studying in Canada
Most Canadians believe that Canadian rules go too far and would like to live with less limitations and fewer government involvement in their affairs. 
When compared to the rest, the living expenses in Canada are significantly greater. Food is a significant financial outlay. Clothing is also roughly 20% extra expensive, even after accounting for the good currency exchange. There are high rents in major cities like Vancouver, Toronto, and Montreal, etc.
Winter is surely a thing in Canada. The winter season usually lasts for 8 months a year if you are living in the territories or the northern areas.
Indeed, there are benefits and drawbacks to Canada's medical system. Although it is commendable that inhabitants can receive basic and needed treatment, yet remote provinces frequently fail to enable people to access health services due to a lack of resources.
Excluding 2011-2013, the rate of exchange for Canadian currency was not beneficial in contrast to other industrialized countries worldwide. With the official exchange rate, Each Canadian dollar is equal to $0.75 in US dollars.
Visa Requirements
There are some work visa and student visa requirements that you need to fulfill if you want to move to Canada for either of the purposes.
Requirements of Student Visa
Acceptance letter from the Designated Learning institutions (DLIs)

Medical report

Proof of criminal record

Passport

Language proficiency test scores

Proof of financial status/support

Filled application form of student permit with attached documents
Requirements of Work Visa
Job offer from employer (if applicable)

No criminal record proof

Medical certificate

Living fund proof

Work experience document

Identity proof (passport)

Professional qualification proof

LMIA for employer-sponsored work permit
Visa Application Process, Fee, and Processing Time
The visa application for work and study visa is available at IRCC website that you can submit online with the necessary documents. The fee for a Student Visa application is $150 whereas for a Work Visa application, you need to pay $155. 
As we speak of processing time, student visa processing takes 90 days or less. On the other hand, 1-27 week's timing is reserved for the processing of work visas. However, it also depends on the country you are applying from. For some countries, the processing time is more and for others it is less. 
Make a wise decision and consult PICI as they master the art of providing visa services to make your decision fruitful! You can send your queries at http://pici.ca/ask/.