The backbone of human settlements is public transportation. Better public transportation brings reduced traffic, shorter commutes, greater convenience, increased productivity, and lower pollution. Simply put, public transportation improves people's lives. In a country like Canada, where thousands of immigrants enter for living. It is even more necessary to plan and execute safe public transportation. Because of its links to service access plus climate change, public transport has an impact on health.
Transportation kills 1.5 million people worldwide, far beyond HIV, malaria, or TB combined. In 2009, Canada ranked fourth within OECD countries in terms of road fatalities. According to the most current statistics, road traffic fatalities in Canada remain higher (5.2 per 100,000 people) than the European Union approximate value (4.9 per 100,000 inhabitants). These deaths may be reduced if more money was invested in public transport.
Traveling by airplanes and cars is expensive, and most of the time you cannot afford to use them. Undoubtedly, they have their benefits and perks. But with all other expenses, a layman cannot use them regularly. That is why the Canadian government is doing as much as it could to bring a positive change in the transport system. For Canadians, the existing 10-year government transit plan is already a game-changer. It is supporting a long-overdue rush of transportation expansions in the cities and towns by distributing cash directly to transport systems as regular allocations. Advanced transit, on the other hand, necessitates decades of constant planning, design, and execution. 
Let's have a look at how people move around within the country from one city to another for work and other purposes. We will tell you specifically about public transportation in Canada!
Canadian Public Transport System
If you intend to use public transit, do some homework before deciding where to stay. You must purchase a ticket or maybe a transit pass to ride public transportation. For a set amount of time, transit passes provide you unrestricted access to public vehicles (for over a month). If you wish to use public transit frequently, they are usually less expensive than purchasing multiple tickets.
In Canada, every city and most larger towns get a public transit system including one or more modes of transportation, which includes: 
Bus

Subway

Trains

Light-rail transit

Trams
Buses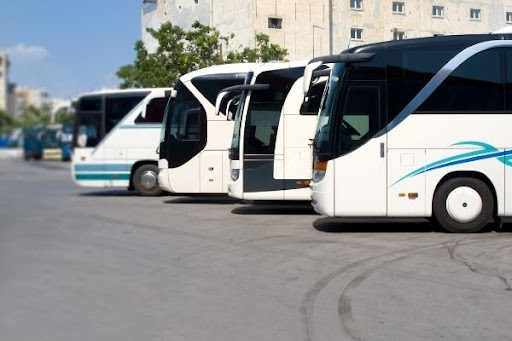 In Canada, buses are the most prevalent mode of urban transport. They are the safest and cheapest source of traveling. People use it daily for going to their work, coming back home, and other reasons. The bus is not restricted to one place or town in the country. You can see them moving around in almost all the big cities and towns. As other transportations is also available, you can switch between different buses if needed. 
Subway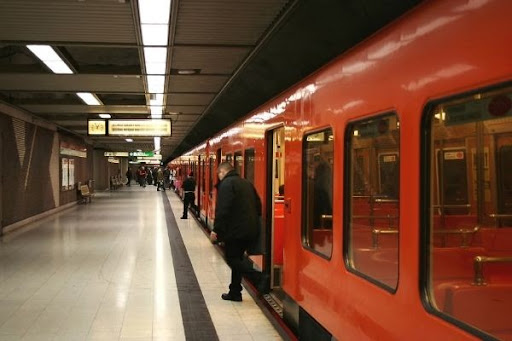 Subway, also known as underneath, tube, or métro, is a buried railway system that transports large groups of people throughout cities and suburbs. Subways are generally built beneath city streets to make construction easier. They are also a cheap way to travel around the country, yet pretty fast and reliable.
Trains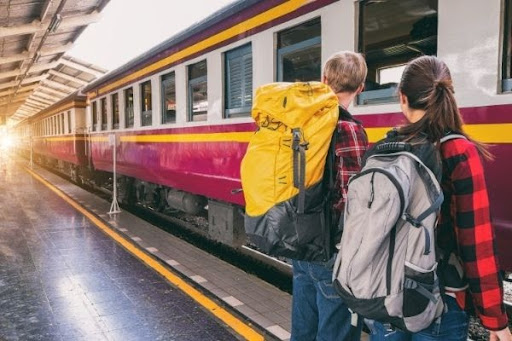 Canada has a vast and well-established railway network that predominantly carries freight at the moment. Canadian National (CN) along with Canadian Pacific (CP) are the two significant publicly-listed transcontinental railway operations. Via Rail, a national crown corporation, provides nationwide transport services. Commuter train services are also available in three Canadian places: Exo in Montreal, GO Transport in Toronto, as well as, the West Coast Express in Vancouver. 
Light-rail Transit
You can find light-rail transits in some of the places in Canada operated by the government. They are cost-effective and are easy to use. It is a type of passenger city rail transit that combines tram and metro characteristics. While its train service resembles that of a typical tram, it has a larger capacity and speed, and it frequently operates on a private right-of-way. Light rail transport systems resemble classic underneath or at-grade subways as well as heavy-rail metros across many cities and are so unrecognizable from them.
Trams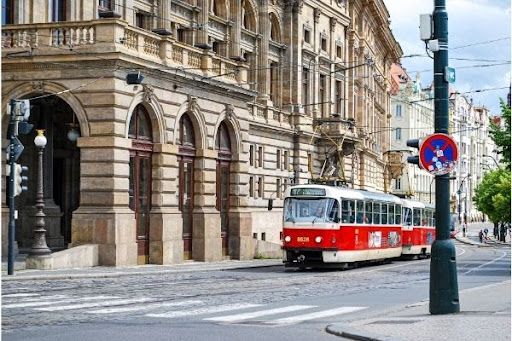 The trams are a combination of buses and trains. It is like a train that travels down public metropolitan streets on tramway tracks, with some stretches of divided right-of-way. Tramways, or commonly tram/streetcar, are the routes or networks that tramcars use as public transportation. Many new tramways use the name "light rail" to describe them. The vehicles are known as street trolleys or streetcars.
Apart from these public transportations, you can choose between several other options as well. They are not public, but if you are willing to pay for them. Nobody is stopping you! Some of these options include airplanes, cars, taxis, ferries, and private buses. Different private business companies run these transportation services to make life easier for you. Ferries are a common mode of transportation in coastal regions of Canada, like British Columbia as well as the Atlantic Coast. A lot of ships convey both people and cars. Ferry businesses that run routes in your region can provide you with further information and tickets. One or more taxi businesses can be found in every city and municipality. Because taxis are so costly, many individuals only use one if they have no other choice. But asking for the cost before the trip starts is a better idea. 
You see there are so many options available that you can avail yourself as a resident of Canada. Different public transport services are pocket-friendly and safe to use. The government is planning for better services step by step. 
For details on transportation and moving along in Canada, you can visit our website!