Immigration is time-consuming and hectic, right? Even when you think everything is perfect, some tiny point comes out to ruin the whole process. Seeing all this, you get tired of the idea of applying. In the worst scenarios, many people stop trying as they think things will never be good. We believe every word of this. That is why PICI stands with you in your immigration process. Immigration is a challenging procedure for many people, but with guidance, it can be achieved within a few months. Consistency and focus is the key to success.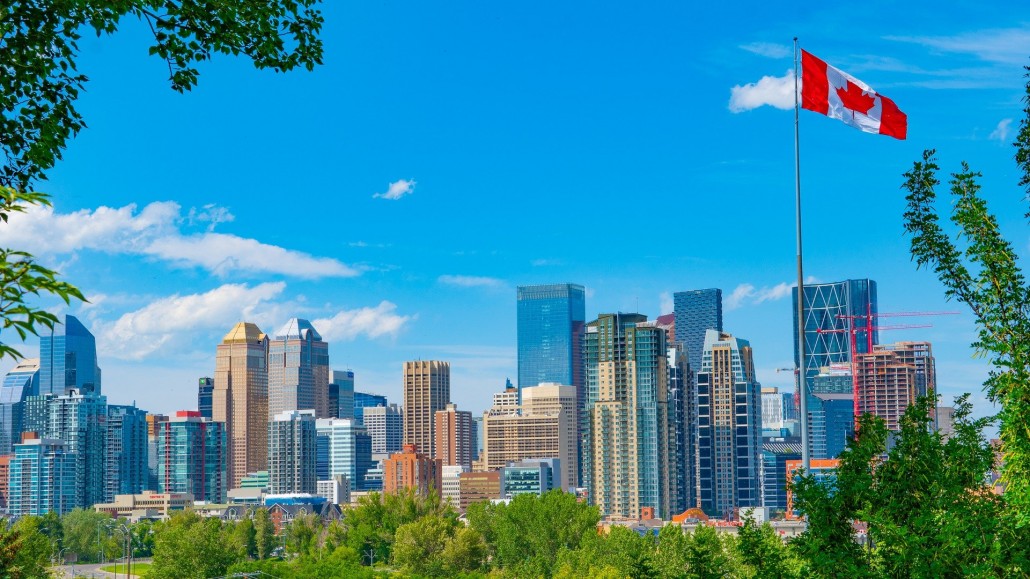 Why is Immigrating to Canada Beneficial?
Several factors make Canada a highly lovable place for people to live in:
The low crime rate makes Canada a perfectly safe and sound country for you.

Educational institutes are among the top-ranked institutes of the world.

There is a multicultural melting pot. Among 338 Canadian Parliament members, 41 were born overseas.

Canadian community is a tolerant and accepting society. Most people are broad-minded and welcome foreigners with open arms.

The financial status of the country is excellent and well established. There is economic stability in Canada.

Canada has a high-quality public healthcare system that is  free of cost to all citizens.

It is naturally rich with good GDP because of iron ore, copper, gold, oil and gas industries, etc.
Let's move to the section to tell you nine guaranteed pathways to follow for successful immigration.
9 Canadian Immigration Pathways
PICI provides nine different pathways through which you can enter the country. All of them are legal and authorized.
EEBC, Canada Express Entry (EE), is the fastest immigration program of British Columbia (BC). Their time of the process is pretty quick than other pathways. It is a policy for skilled immigration applications. The government implemented this policy on January 1, 2015. There is a new category by EEBC in collaboration with Federal Skilled Immigration Fast Track. Through this initiative, all those applicants who fulfill the requirements of immigration are picked up earlier than the rest. However, you need at least one year of work experience in Canada. Also, some positions require good English.
The British Columbia Provincial Nomination Plan (BCPNP) started in 2001. This is based on the human resource needs of provinces and according to the upcoming investment projects in Canadian provinces. It is highly preferable for permanent settlers as they fill the need for experienced workers. It has further two categories; Skills immigration and Business Immigration. Graduates make good candidates for managers, technicians, and other professionals.  
The Nominated Skilled Immigration by Saskatchewan Province (SINP) is exclusively for Saskatchewan province to meet the requirements of workers and professionals in their projects. The Federal Department of Immigration authorizes the program. The program works on an employer-applicant system where the applicant finds an employer of Saskatchewan. The employer will then sponsor the applicant and obtain permanent resident status for the applicant.
Federal Skilled Immigration
It is a Canadian federal government-based immigration program as per the country's job status and professional requirements. The plan has so many benefits: no work experience required, short cycle of application, small policy risk, and no age limit. However, the requirements for qualifying are the candidate must be a high school diploma holder, employer support, IELTS 6.0 in all categories, medical examination, and no criminal record.
Federal Experience Class Immigration
The Canadian Experience Class (CEC) has given the same status as Express Entry gateway after January 2015. All the applicants fulfilling the CEC conditions will become eligible for EE policies and are called based on their CRS score. It gives you a work permit of 6 months with access to free medical and schooling for your children. There is no age limit for applying, but you should have an IELTS score of 5.0 in all categories.
Federal Skilled Worker Class Immigration
This FST policy is a part of the Express Entry (EE) system. The applicants qualifying the Federal Skilled Worker (FSW) application enter into the pool of EE and wait until they get a call as per CRS scoring. The candidate must have work experience of two years or more in China or other countries with a job position satisfying the needs of Federal Skilled Worker Immigration. Also, labour market impact assessment (LMIA) is required from the applicants.
Masters and Ph.D. Graduates Skilled Immigration
For this immigration program, you do not need a job invitation from an employer. Instead, if you have a graduate degree in health sciences, applied sciences, and natural sciences, you can apply under BCPNP. Within three years of your transcript issuance date, you can register yourself in BCPNP and enroll in various universities. The GPA requirement varies from university to university.
Atlantic International Graduate Program
The program began on March 1, 2017, planning for the recruitment of 2,000 personnel. Atlantic plan is also an employer-sponsored program for international graduate students based on technical skills to live in the Atlantic provinces. For this program, the applicant must have an employment letter and proof of living in any Atlantic province during two years of graduation.
Ontario Graduate Immigration
In this Masters Graduates Stream, you intend to continue living and working in Ontario after graduation from Ontario or having one year of full-time study there. Refugees and asylum seekers are ineligible to apply through this immigration policy. The applicant must submit language proficiency proof, one year living in Ontario proof, and the minimum funds for living.
How Does PICI Help?
PICI is here to guide you through every step of the immigration process. We are qualified in all programs and can guide you towards the immigration pathway that best suits you. In addition to custom-tailored services, we provide detailed information for every immigration policy and type of IELTS required for Canadian immigration. PICI also offers training and all documentation support to apply as per your eligibility in suitable immigration pathways. No matter what it takes, we can help make your Canadian dream come true.