What City To Choose?
Are you thinking about moving to a new country to enjoy the benefits of immersing in a new environment but not sure where? Canada is a popular choice due to factors like quality of life and openness to various cultures! Canada is one of the world's wealthiest countries and a prominent tourist destination, known for its vast, unspoiled nature, many cultures, and multifaceted history. It is considered to be a safe country with a quality education system and diverse work opportunities. 
But Canada is a large and vastly diverse country. By geography, it is the largest country in North America and the world's second-largest overall (behind only Russia). There are many cities and towns to live in, each with a distinct culture and unique opportunities. If you're thinking of moving to Canada, which city should you choose?
Factors to Consider While Choosing a Place to Live
There are certain factors you need to have in mind while selecting your dream city in Canada. The following are some of those:
Affordability

Career opportunities

Weather

Hospitals/Medical facilities

Educational system

Security 
Based on these factors, here are some of the top Canadian cities to live in!
Vancouver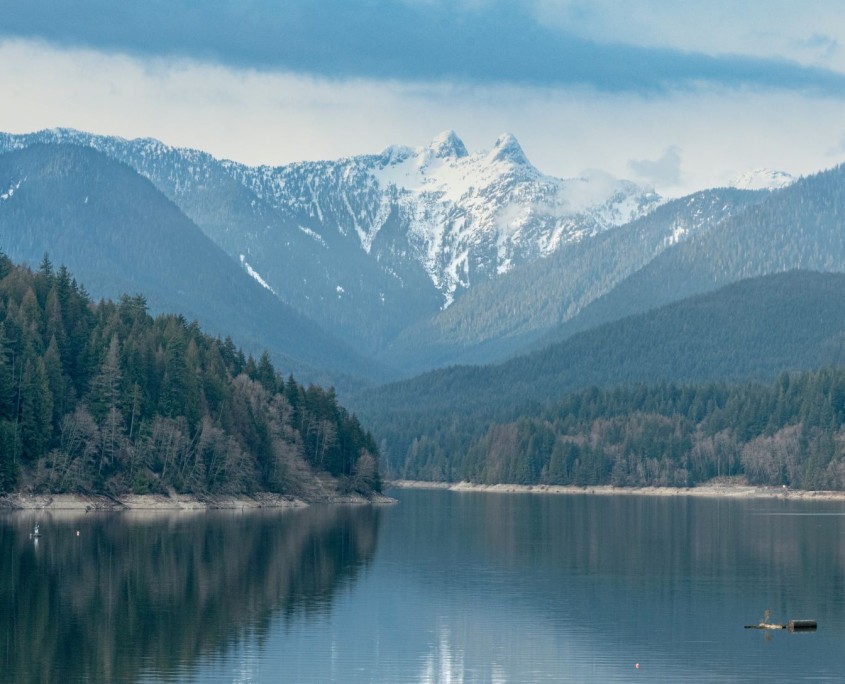 Vancouver is one of the most popular destinations for a Canadian holiday, but it is also one of the best cities for a long-term stay. Vancouver is one of the most advantageous locations on the planet. With miles of shoreline, beautiful vegetation, and the North Shore Mountains as a backdrop, it's difficult to visit and not be awestruck by what you see. Vancouver is a clean, contemporary, and vibrant city that offers endless activities and cultural events.
Tourism brings quite a lot of money to this city because it is so close to nature. Forestry, fisheries, minerals, and mines are all major industries in Vancouver. It also has a growing film industry and, due to its proximity to Los Angeles, is known as "Hollywood North". Proper health facilities are also available in Vancouver. Vancouver General Hospital and St Paul's Hospitals are top-rated hospitals in this city with providing you 24/7 service.
Montreal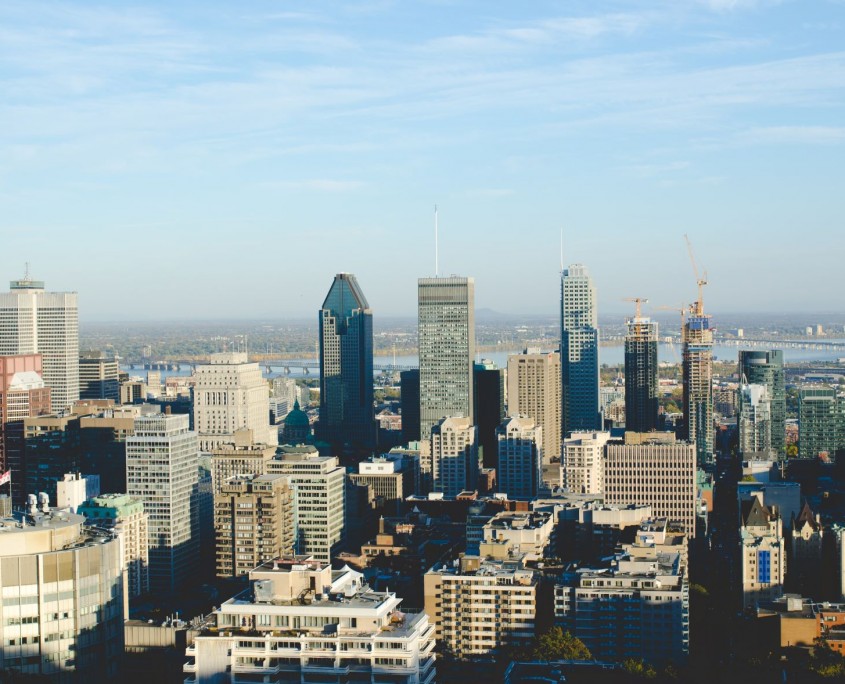 Montreal is famous for its French heritage; it is North America's largest French-speaking city. It is known for its European-style architecture, which draws visitors from around the world. Montreal is home to a healthy art scene, vibrant nightlife, and the top-rated McGill University, which keeps the city bustling with lively students.  
Textile and apparel manufacturing, tobacco, tourism, and transportation are the major industries in Montreal. Hence, there are a lot of job opportunities available for legally eligible people. If you love the beauty of autumn and winter, Montreal is a great place to enjoy both!
Toronto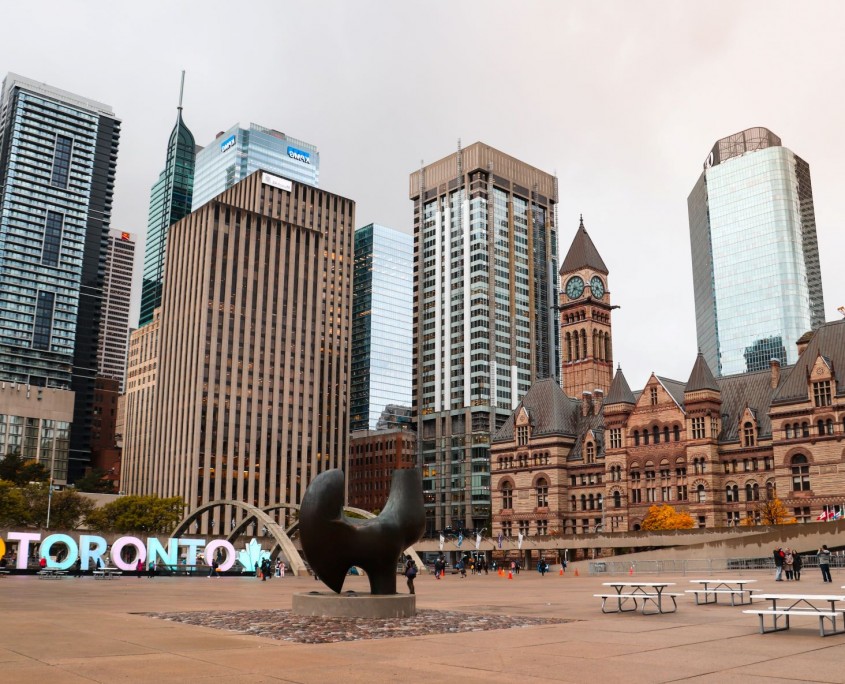 Toronto is a famous Canadian metropolis located on Lake Ontario's northwestern shore. It is a modern and bustling metropolitan located relatively close to American cities such as New York and Detroit. 
Toronto's economy has evolved from a commercial lake port to a railway and industrial hub, a financial nexus, and a high-level service and information center throughout its history. Today, financial services, real estate, and wholesale and retail trade are the three most important industries in Toronto. It also has a blossoming entertainment industry and is home to the Toronto International Film Festival.
While Vancouver is hailed for its proximity to nature, Toronto is driving distance from Ontario's lake country. It may not be as mountainous as the Canadian Rockies, but it's a great place to discover Canadian pastimes such as fishing and canoeing. 
Calgary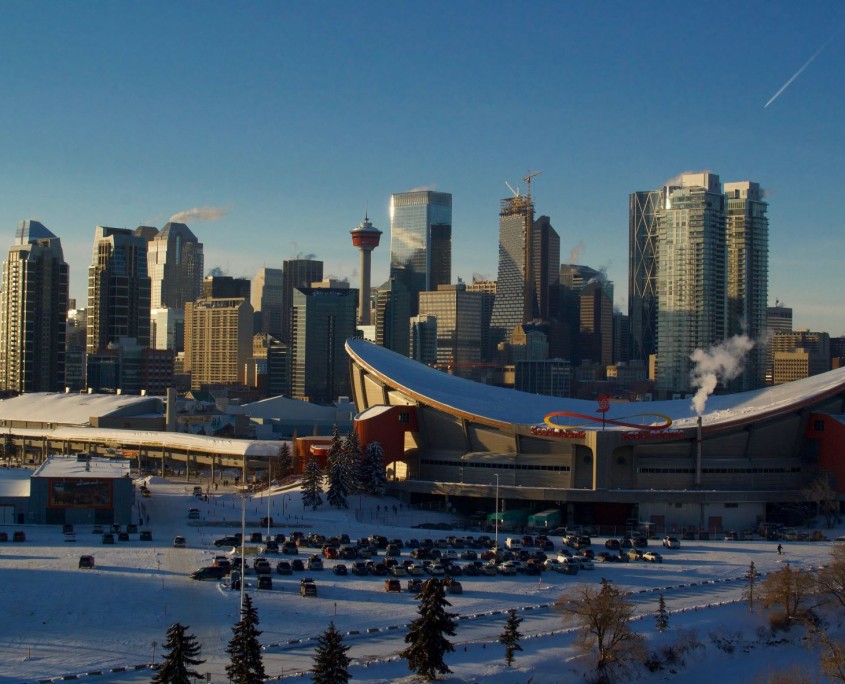 Calgary, a contemporary Albertan city just east of the Canadian Rockies, owes its rapid development to its position as the country's oil capital. Energy, financial services, transportation and logistics, technology, manufacturing, aerospace, and tourist sectors all contribute to Calgary's industry. For those who are legally eligible, there are numerous job opportunities.
The central business district is positioned along the banks of the Bow River, a popular place for residents to run, walk, and recreate. While there are ample opportunities to explore nature near the city, Calgary is just a short drive from the popular tourist town of Banff and the majestic mountains of the Canadian Rockies. It is also home to the Calgary Stampede, a rodeo festival held every July.
Quebec City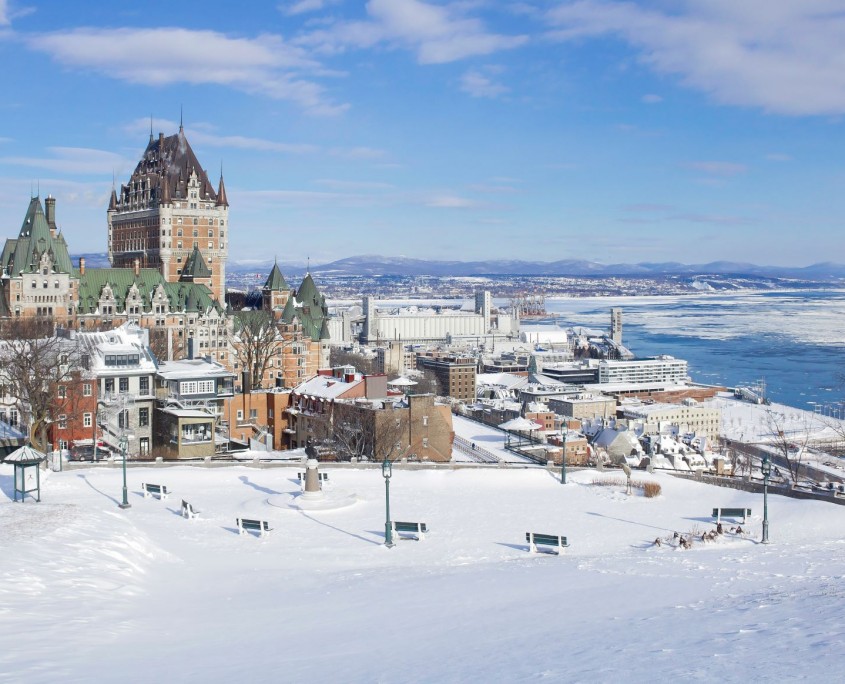 Québec City is noted for its rich history, cobblestone streets, European architecture, and fortifications, as well as the world-famous Château Frontenac. Poutine, pate chinois, pea soup, and desserts are some of the most famous dishes from Quebec and illustrate Canada's French roots.

Manufacturing, electric power generation, mining, and pulp and paper are the main industries in Quebec. There are many opportunities but proficiency in French is often required. For those eager to learn or practice this language, living in Quebec City can be a wonderful experience!
Halifax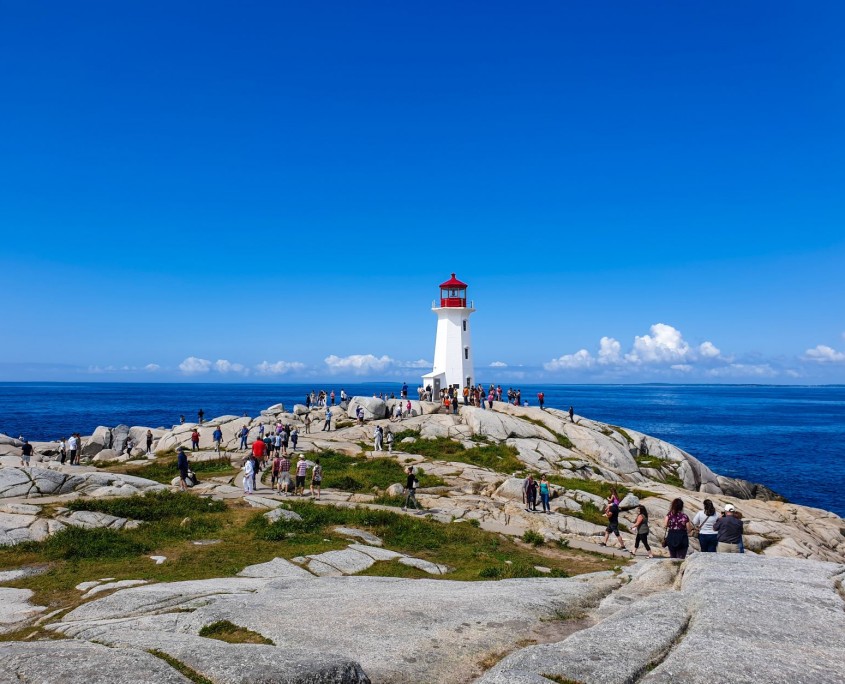 Halifax, Canada, is one of the most business-friendly cities in the world. This is a good area to live, according to our city rankings, with high ratings in housing, safety, and healthcare. Many of the area's significant cultural landmarks are located in Halifax, including Halifax Pop Explosion, Symphony Nova Scotia, the Art Gallery of Nova Scotia, The Khyber, the Maritime Museum of the Atlantic, and the Neptune Theatre.
In Halifax's rural areas, agriculture, mining, fishing, forestry, and natural gas extraction are all key resource sectors. Halifax may be much smaller than some of the other cities on this list, but it offers East Coast charm and culture like no other!
Apart from the benefits that these places provide, it is important to note that each of these cities has its own identity. Whether it's food, historic sites, schools, or hospitals, every city provides all of life's fundamental and required amenities to its residents. The country of Canada is stunning. Its cities are spotless and friendly. No matter which city you chose, Canada is a fantastic place to settle down and enjoy Canadian living. For help achieving your Canadian dream, contact us!